I posted a scatterplot of GPA and IQ on twitter
.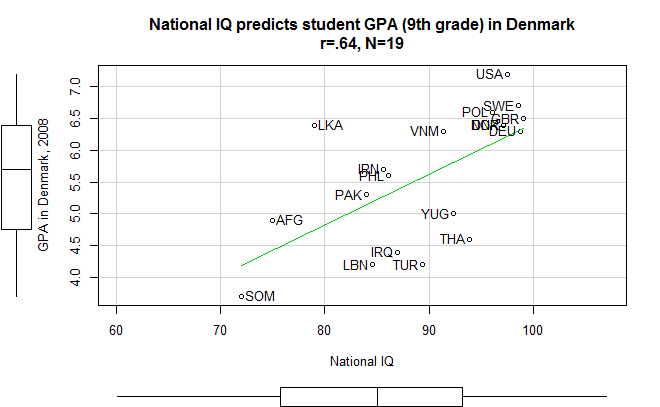 Code:
> shapiro.test(unlist(GPA))

Shapiro-Wilk normality test

data: unlist(GPA)
W = 0.9251, p-value = 0.1409
Shapiro test fails to reject the GPA as non-normal.
But histogram shows that it is not very normal looking.
-
The reason to use "area" or "region" is that two of the origin 'countries' are not countries, they are groups based on the remaining countries.
-
I have fixed the grammar error. I will wait with posting the updated version until you have clarified what you want me to write about the normality.